The humidity of the walls by water absorption by permeation, also called meteoric humidity, depends essentially on the porosity of the material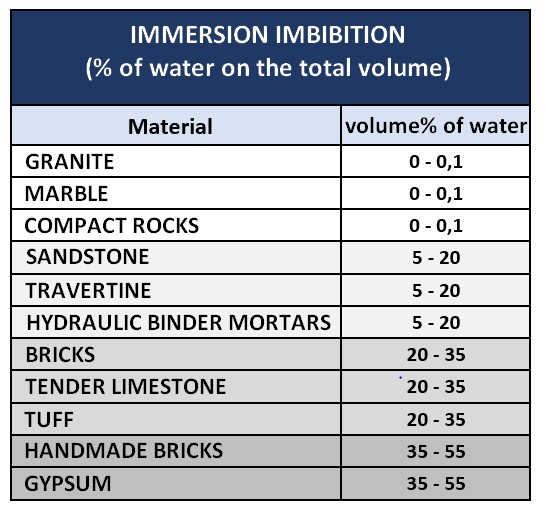 of which the masonry is composed and the presence and diffusion of any discontinuities on it.
In this case, the infiltrations generally come from atmospheric precipitations: rain, snow that penetrate the walls through cracks and micro-cracks in the plaster, damaged repointing brickworks, metal and wooden carpentry, door and window frames embedded in the masonry, etc.
The walls frequently exposed to rain can easily moisten and saturate, especially in the presence of the pressure exerted by the wind which can facilitate the penetration of moisture into the wall fabrics.
In general, the effects of pouring rain are closely related to the morphology of the buildings and can be accentuated in the presence of any local defects in the external envelope. In fact, the plaster does not only have the function of ensuring a uniform coverage of the building, but also the fundamental one, of guaranteeing protection from the effects of pouring rain and meteoric agents in general. In the case of porous materials, the protective function of the plaster is fundamental.
For particularly exposed walls, water-repellent plasters and/or aids capable of inhibiting the transport of water are recommended. In any case, the plasters must be able to guarantee a sufficient exchange of steam between the internal part of the wall and the external environment.
The thermal properties (insulation), the influences on condensation processes, damage caused by freeze-thaw cycles, as well as the overall durability of the building itself also depend on the penetration of water into the masonry. The phenomena of degradation of bodies and masonry envelopes are in fact closely connected with the possibility of aggressive substances to penetrate the masonry.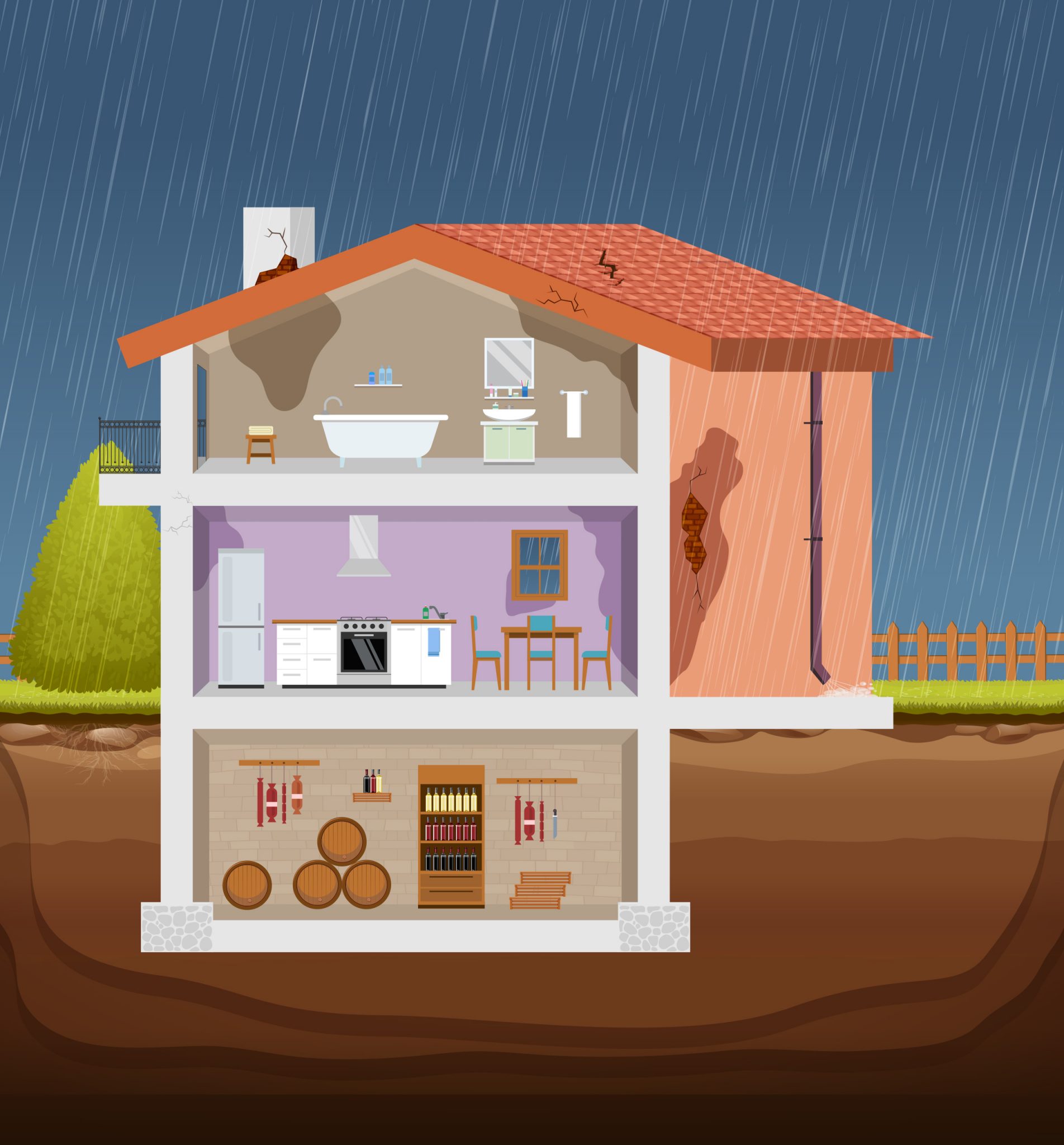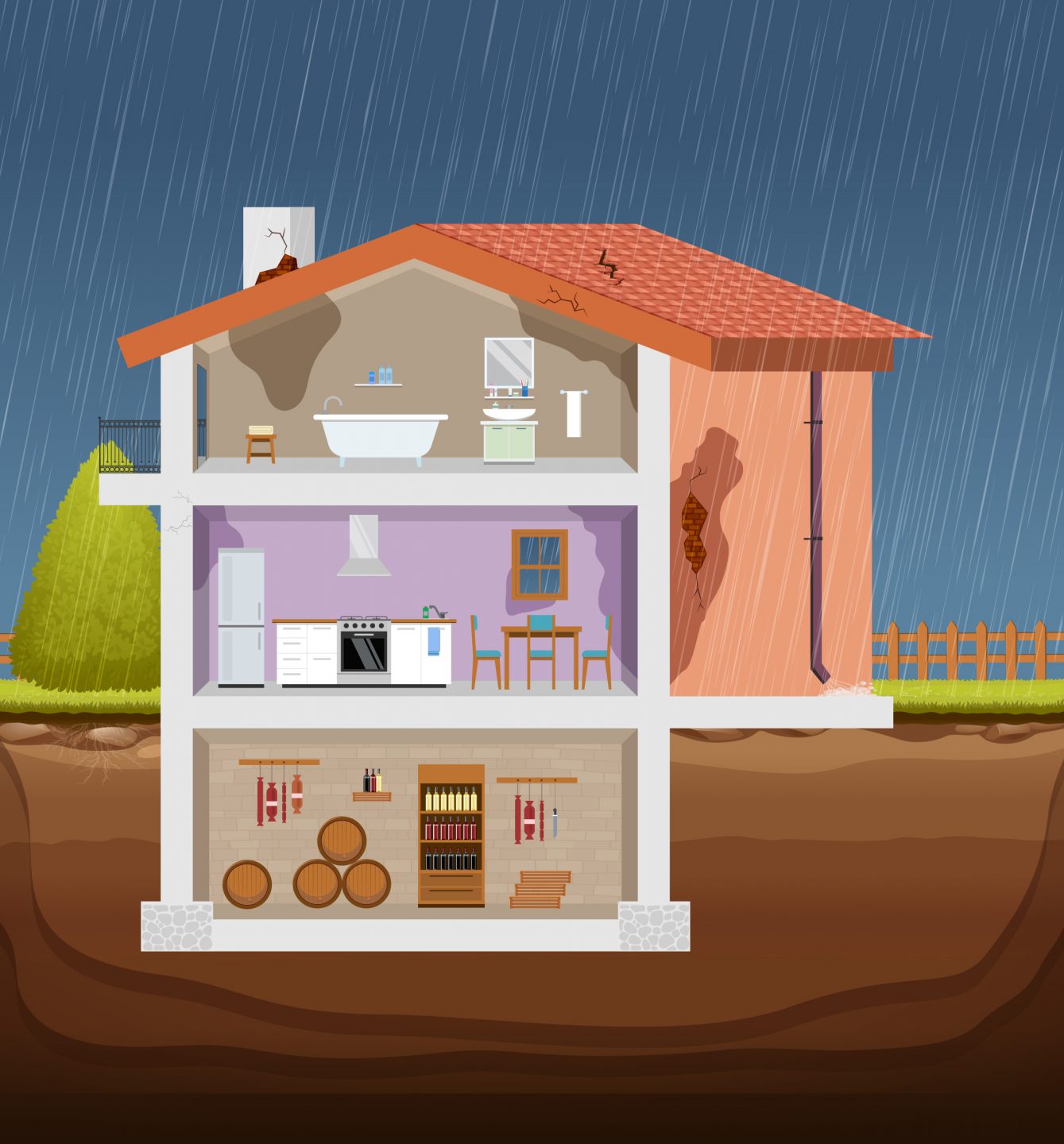 Products and technologies to use
The problems deriving from the permeation humidity can be solved by sealing the existing cracks, with putties, filler products and polymeric sealants and by applying water-repellent (transparent or pigmented) treatments and/or paints (or renders).