It often happens that on the perimeter walls of a basement or a basement in direct contact with the ground surrounding the house, more or less serious and evident problems arise, caused by humidity.
If the side of the wall in contact with the ground was, at the time of construction or subsequently, correctly waterproofed, it is evident that the humidity present in the wall is exclusively due to rising damp; otherwise, if there is no external lateral waterproofing, it has not been made in a workmanlike manner or has been inadvertently damaged, the perimeter walls in addition to being in direct contact with the ground in the part of the foundations, are in contact with the ground also with the external side of the wall, consequently absorbing the water present in it.
The main cause of lateral thrust humidity or lateral infiltration of the walls, arises in fact, from damp sources which, being beyond the walls, somehow manage to overcome them, causing humidity to enter the domestic environment.
The problem exposed is obviously not constituted by the humidity outside, constituted by the rain, the proximity of the house to watercourses, broken sewers, continuous irrigation or simply by direct contact with the damp soil instead from the inability of the perimeter walls to rise like safe waterproof barriers between the outside and the inside of the basement.
Being faced with problems in underground rooms linked simultaneously to the humidity in contact with the ground, to the lateral infiltrations of water and/or humidity and to the rising damp, means dealing with the most complex cases to solve those relating to the humidity of buildings.
In this case, the rising humidity is added to the lateral pushing humidity.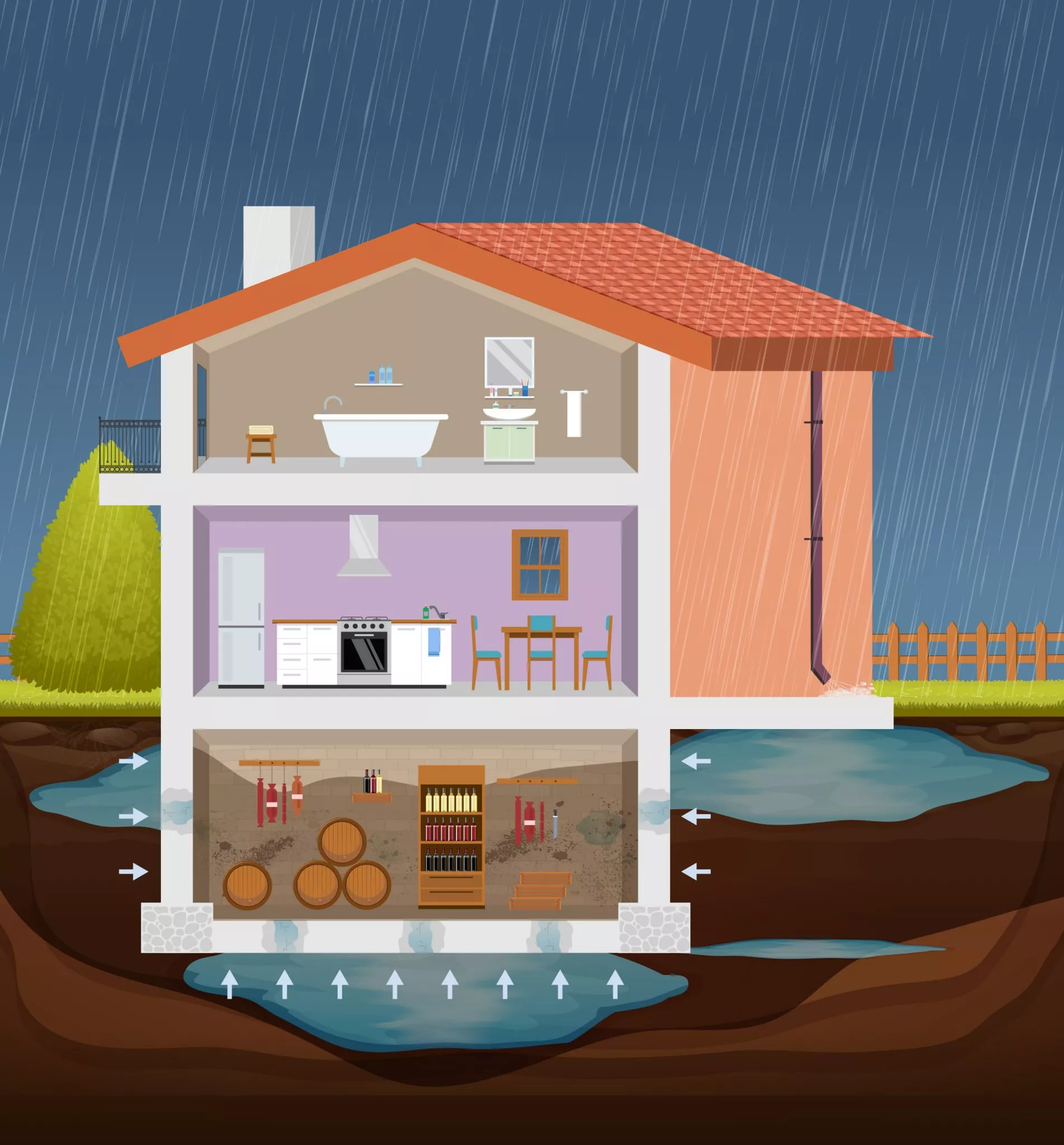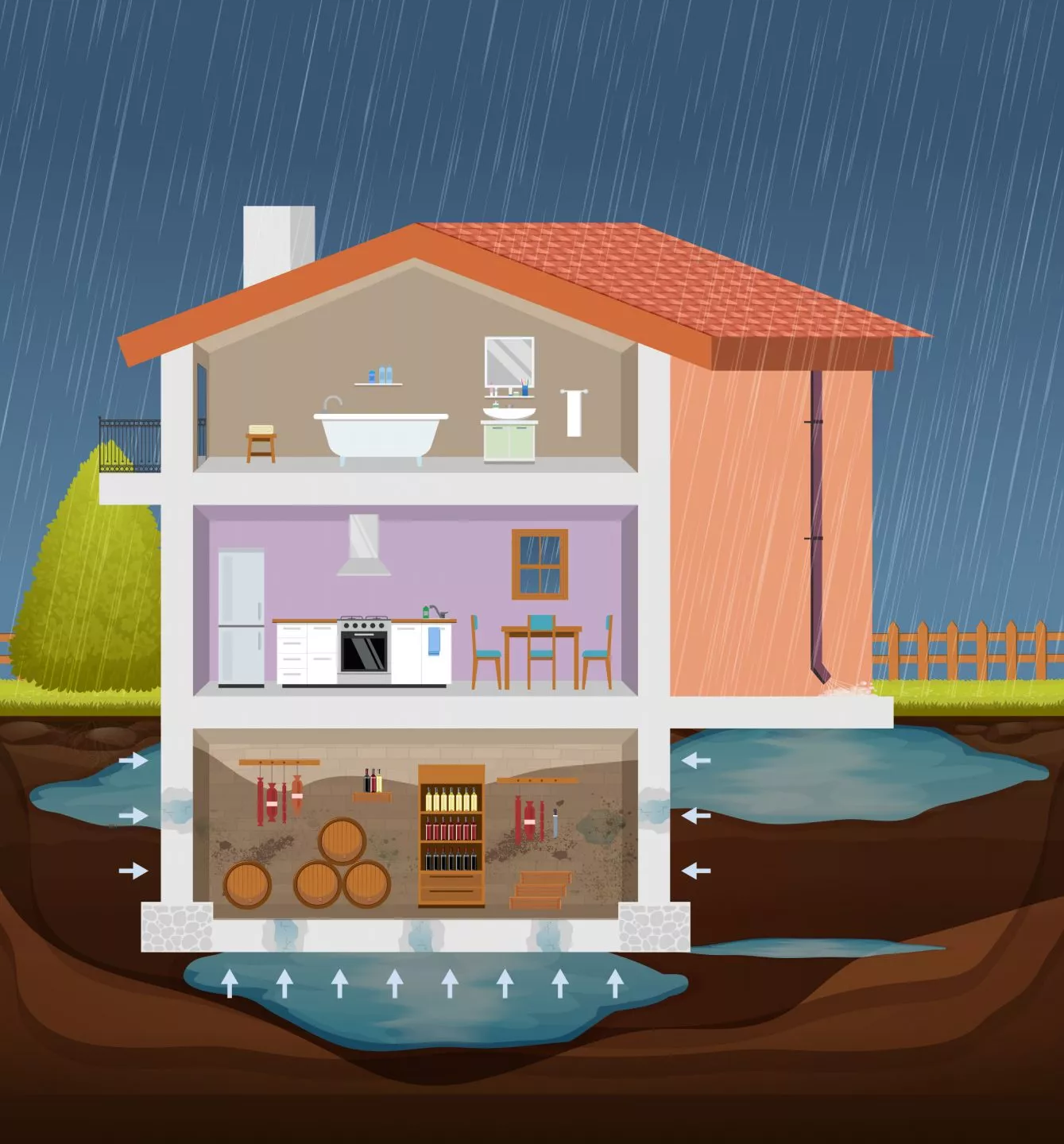 Products and technologies to use
Among the possible remediation measures from the problems deriving from the humidity in a basement, linked simultaneously to the lateral infiltrations of water, to the humidity in contact with the ground, to the humidity of rising damp and to the biodeteriogenic proliferations (mold, moss and lichens), to be evaluated and diagnosed always and in any case on a case by case basis, the combination of the following technologies and product cycles to be applied is effective and decisive.